Know more about
Deposit Protection Scheme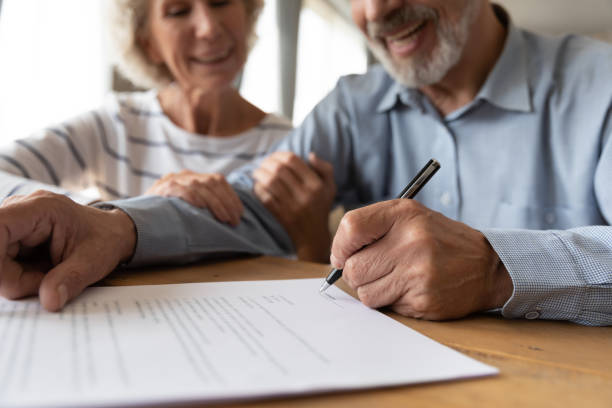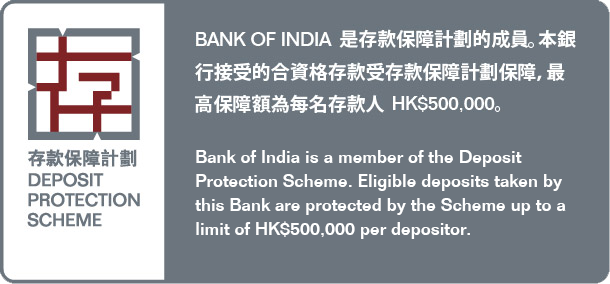 Bank of India 是存款保障計劃的成員。本銀行接受的合資格存款受存保計劃保障·,最高保障額為每名存款人HK$500,000. [Bank of India] is a member of the Deposit Protection Scheme. Eligible deposits taken by this Bank are protected by the Scheme up to a limit of HK$500,000 per depositor.
This scheme does not cover
Time deposits with a maturity longer than 5 years
Foreign Currency linked Products (Twin Currency)
Bearer Instruments (Such as bearer certificate of deposits)
Offshore Deposits
EXCHANGE RATES
As On 23/03/2023.
| Currency | USD | GBP | CHF | JPY | SGD | AUD | INR | EUR |
| --- | --- | --- | --- | --- | --- | --- | --- | --- |
| Unit | 1 | 1 | 1 | 1 | 1 | 1 | 100 | 1 |
| 0Bank Buy | 7.8336 | 9.5825 | 8.4770 | 0.0596 | 5.8712 | 5.2086 | 10.4095 | 8.4716 |
| Bank Sell | 7.8636 | 9.7450 | 8.6594 | 0.0606 | 5.9652 | 5.3543 | | 8.6299 |
LATEST NEWS
Credit Assignment and Notice of Collection: Shenzhen Branch


Revised Service Charges for Deposit and Remittances

View All
Node: tf-ce-asia-south1-boi-liferay-dc-2:8080